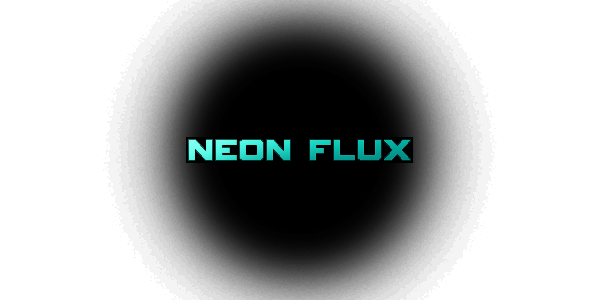 Neon Flux
A downloadable game for Windows
About the game
A game jam casual 4X made with C# / Monogame.

Play with mouse. Left click to select / confirm. Right click to deselect / cancel. Hold right click to drag and move the map.
Gameplay basics:
- Build scanners to reveal systems.
- Explore and colonize systems.
- Build Centers to enhance your empire.
- Build military assets to defend your systems from the ever growing void.
- Read ingame tooltips and everything should be fine.
About the Jam
(french)
- Elève GameCodeur depuis 01/01/18.
- Graphismes et musique maison avec Pyxel Edit et Logic 9.
- C# / MonoGame.
- Pas de code externe.
- Environ 4 à 6 heures par jour pendant deux semaines.
- Je ne sais pas trop ce qui m'a prit de partir dans un 4X puisque ce n'est pas forcément le genre le plus représentatif des jeux de gestion, mais j'ai abordé le projet comme la dernière fois, c'est à dire sans me poser de question. J'ai foncé dans le tas en commençant par faire une map de la galaxie, et voyant qu'elle fonctionnait, j'ai décidé de suivre le fil des quatre grands éléments de gameplay du genre (exploration, expansion, exploitation, extermination) en ne me projetant jamais plus loin que la partie en cours.
Au tout début, je ne pensais pas aller plus loin que la partie exploration / colonisation, mais finalement, en faisant le truc pas à pas, j'ai quand même réussi à aller au bout ! J'ai pu surmonter toutes les problématiques rencontrées sans aide extérieure, et même si ça passe par du bricolage et des solutions sûrement très moches, ça me donne bon espoir pour la suite !
Merci David !
J'ai fait quelques devlog au cours de ces deux semaines, qui racontent un peu toute cette histoire: https://www.gamecodeur.fr/compte-dadherent/profile/?pu=Padawan
Download
Click download now to get access to the following files:
Comments
Log in with itch.io to leave a comment.
Seems to be a pretty well-made economy sim. It's a bit minimalist in style, but then again not much to show in space anyway! Nice and interesting to play, especially after you get to discover new planets.
We'd like to see your game in our annual Game Development World Championship!